The site of the former depot at Drayton Park.
Looking south at the now filled in platforms at Kensington Olympia. Only the tracks on the left of the photo still survive - move your cursor over the image to see how the area looked in Nov 2008.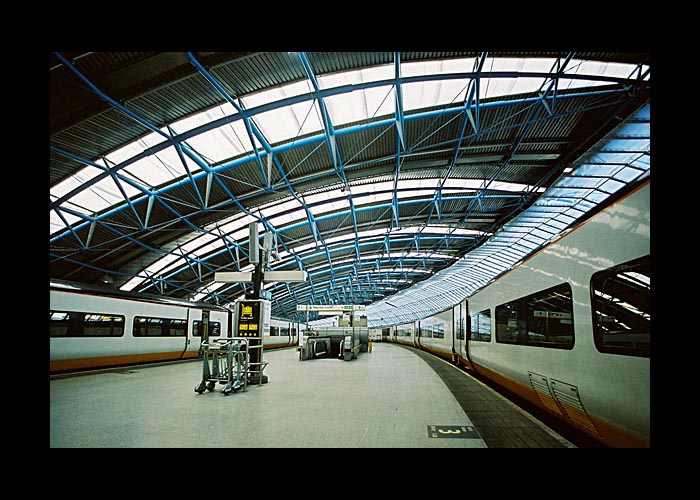 The Eurostar services moved from Waterloo to St.Pancras in November 2007. This is Waterloo with its Eurostar trains in July 2006.
Going off on a European tangent here but this is the old Atocha station in Madrid...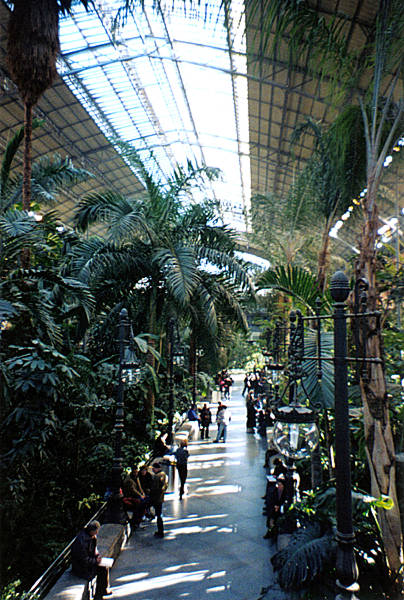 ...the newer replacement of which was the sad scene of the terrorist bomb in Mar 2004.
This old part however is a marvellous example of what can be achieved with an old station...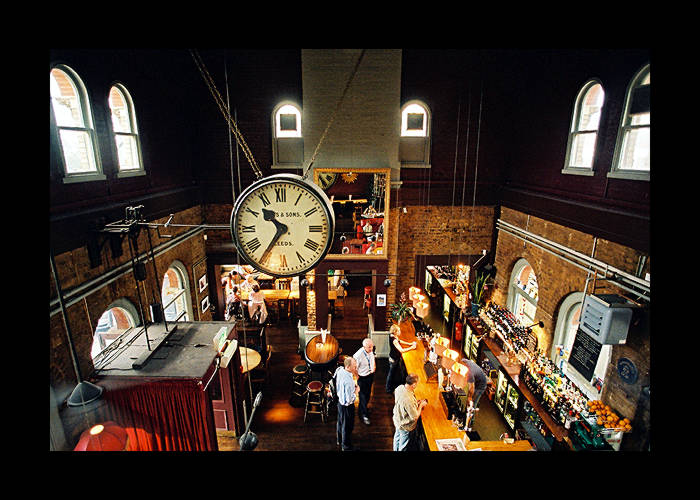 ...on that subject, this is the bar that has been opened in the station building at Denmark Hill, South London. This establishment represents about three-quarters of the area of the original building, only the remaining quarter is in use for the existing station.
(Jun 2006)
An alternate use for an entire line that has been closed is to turn it into a cycle path. This French line between Bordeaux and Sauveterre-de-Guyenne is very popular with cyclists. Cycles can be hired from this station, Créon, which lies approximately halfway along the route.
(photo: Aug 2011)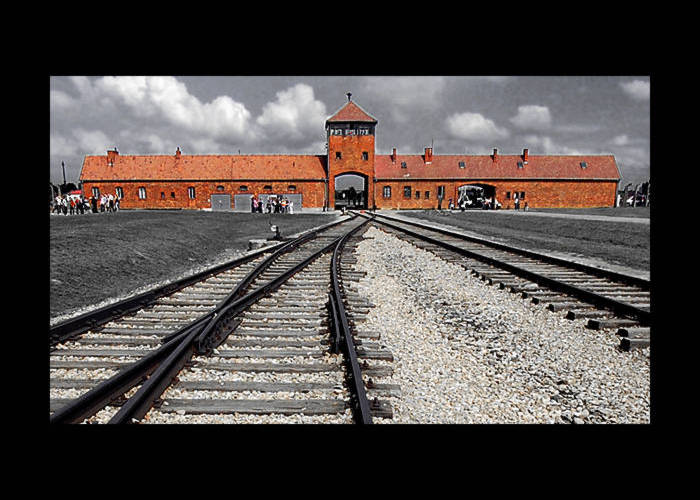 A railway that definitely won't be re-opened (though it would at least make getting there a little easier) - Brzezinka, in Poland, better known as Auschwitz II - Birkenau.
(June 2007)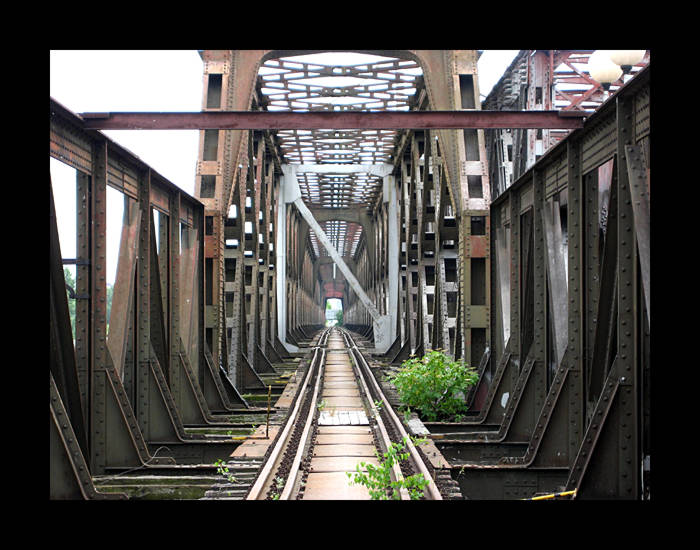 Disused track on the old bridge crossing the Danube in Bratislava, Slovakia.
(June 2008)

Kalavassós in southern Cyprus. This section of industrial railway was left for posterity.
(May 2008)

1930s map showing Marylebone station with its goods depots and sidings. They are now part of history and virtually all of the land has been built over. The St John's Wood Road station seen at the top of the map on the Metropolitan Line was closed in 1939, shortly after being renamed Lords station.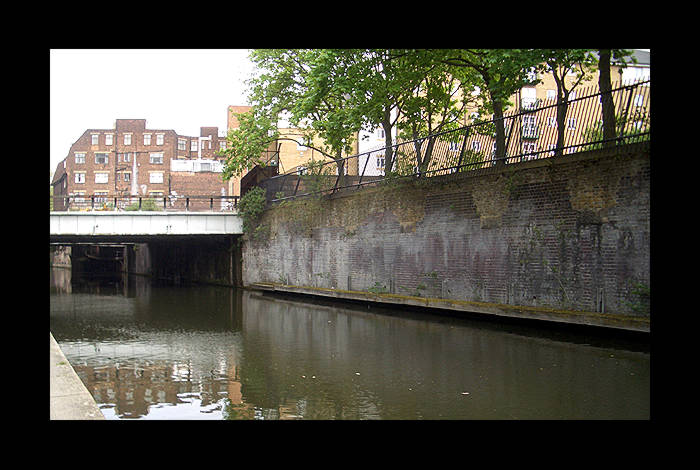 Regent's Canal.
The bridge over the canal is the mainline going into Marylebone and behind it, out of shot, the Metropolitan Line's tracks into Baker Street. The brick wall on the right shows evidence of 'filling in' (the yellower bricks) necessitated by the removal of the bridges carrying the goods tracks.
(May 2006)

Bridge carrying Lisson Grove over the former goods tracks, one of the few visible relics still remaining.
(May 2006)