This unlikely doorway was the entrance to the original Spa Road station.
(May 2006)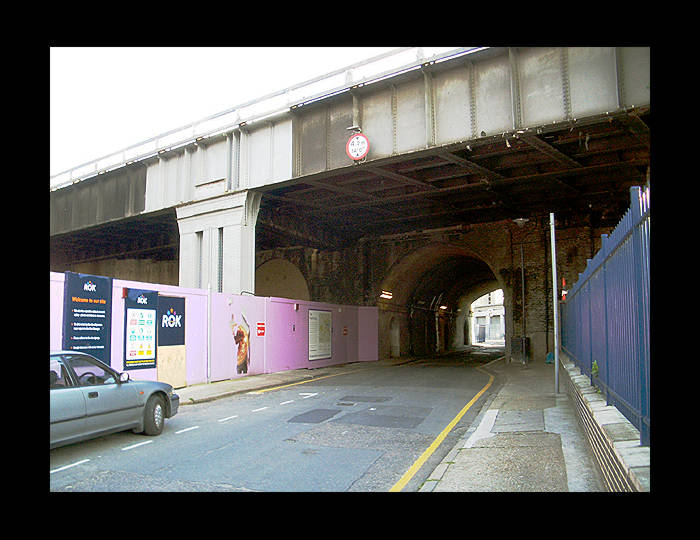 The entrance seen above is on the left of the arch here on Rouel Road, just past the lilac hoarding. Several widenings of the viaduct have taken place, some more obvious than others.
(May 2006)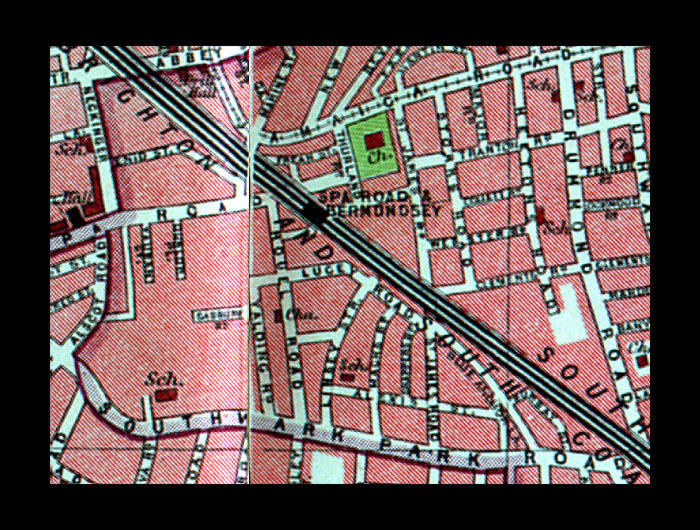 1930s map of the area, inexplicably showing Spa Road & Bermondsey station, even though it had closed at least 15 years prior to publication of the map. The original Spa Road station was located slightly to the North-West, by the junction of Frean Street and Rouel Street (Frean Street has now disappeared from the map: a housing development has been built in the square enclosed by Rouel Road, Old Jamaica Road, Thurland Rd, & Spa Road).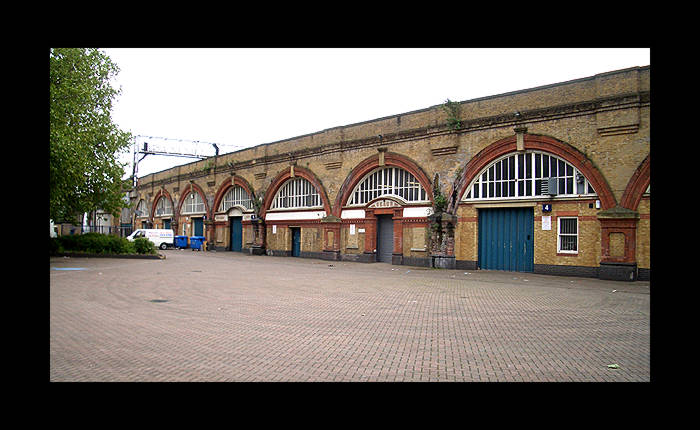 View of the north-eastern parapet and arches of the second Spa Road station.
(May 2006)
Commemorative plaque sadly somewhat obscured by foilage when this photograph was taken. Technically it is correct, in that it states that Spa Road station was London's first railway terminus but being pedantic, it doesn't state that that particular distinction belongs to the original station, slightly north-east of this one.
(May 2006)
Closer view clearly showing the Booking Office lettering and what appear to be bricked up ticket windows.
(May 2006)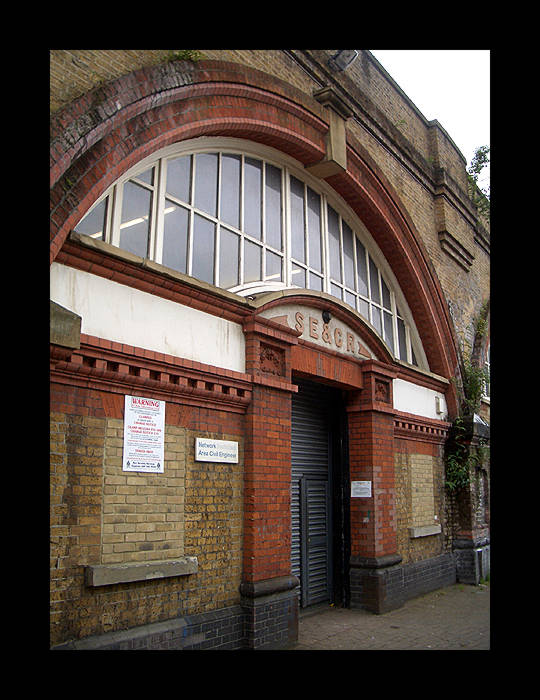 This arch displays the SE & CR signage and some more of the bricked up ticket windows.
(May 2006)
South East & Chatham Railway signage.
(May 2006)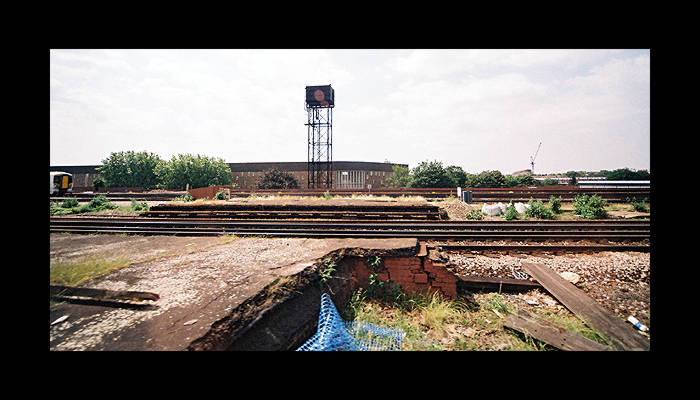 There are platform remains of this station, still with intact access passageways to street level; they were used to evacuate survivors from the nearby 8th Jan 1999 train crash to safety through the old station.
(June 2006).
An aerial image, taken from The Shard, of the (second) Spa Road platform site. The spread of the tracks is still apparent.
(photo: Aug 2017)