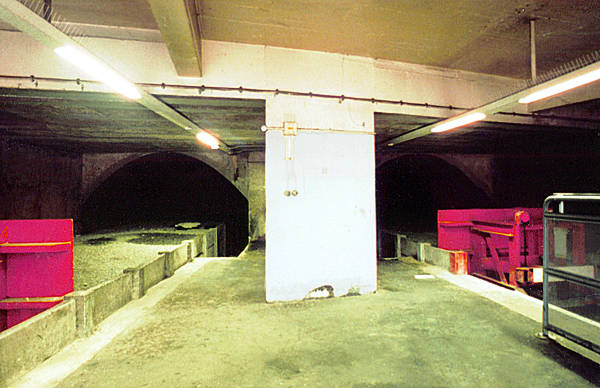 At the north end of the sheltered platforms at Edgware are these two tunnels, part of the construction to take the Northern Line northward to Bushey Heath. They take the line north under Station Road.
According to Adam Ramsden "...opposite Edgware station is the Abbey bank (Abbey National). Their vault is a section of disused tunnel from the unused extension."
(Mar 2003)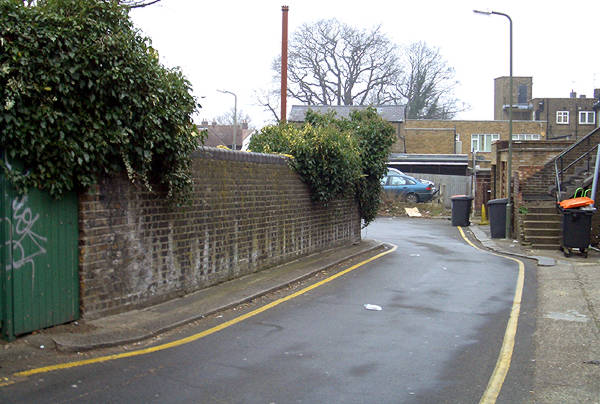 It doesn't look like much but this service road at the back of the shops opposite the existing Edgware station, passes over the cutting built for the emergence of the tunnels shown above. The protective wall on the left survives and a look around the side of it reveals...
(Feb 2005)
...this disappointing sight: the cutting filled in, now merely providing a car park for the local Quakers society.
(info: John Rowland).
(Feb 2005)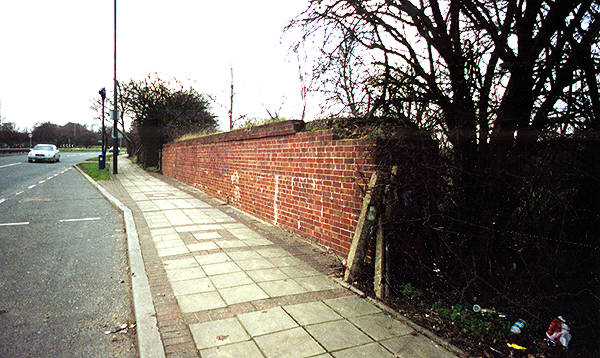 Brockley Hill station was due to be built on a viaduct. The viaduct was constructed for a short length although partially demolished in the 1950s. Shown here is the foundation for the southern end of it where it would have crossed over Edgware Way (near the roundabout with Spur Road).
(Mar 2003)
View from Edgware Way at what would have been the station site.
(Mar 2003)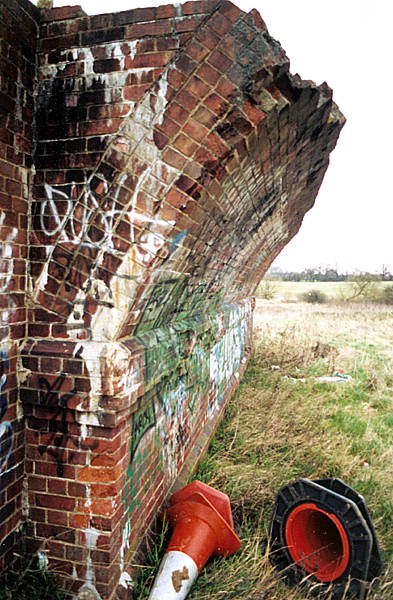 One of the remaining lower sections of arch built for Brockley Hill station.
(Mar 2003)
Looking northwards from the top of one of the arch bases toward the Elstree South/Bushey Heath direction. There were tunnels constructed further along the route of the line but these were bricked up in the 1950s and have since been covered over completely.
(Mar 2003)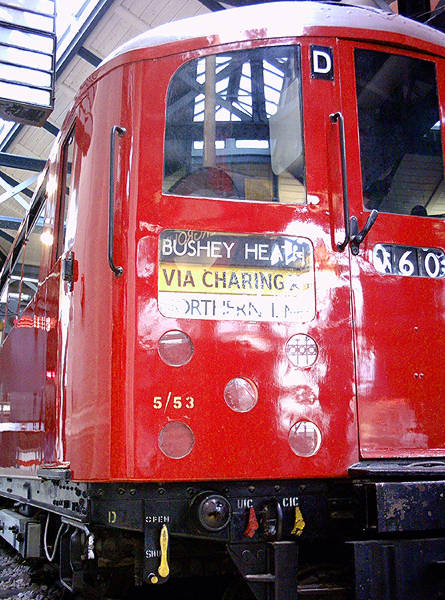 Bushey Heath destined train on display at London's Transport Museum in Covent Garden.
(Feb 2004)