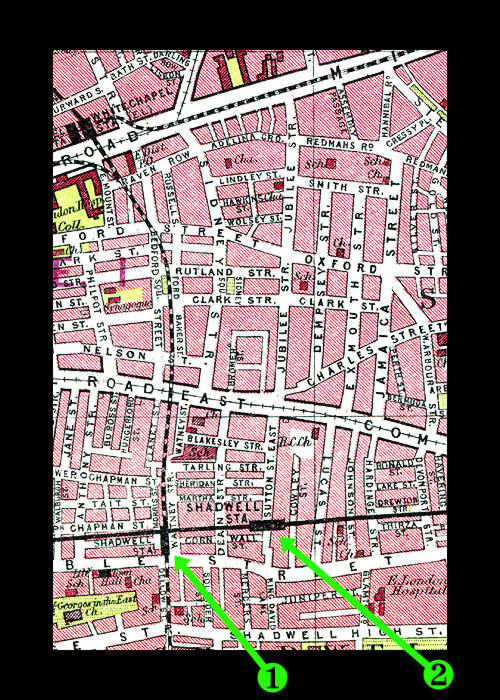 1930s map showing 1) the East London Line station at Shadwell and 2) the LBR station.
Eastward view from the new DLR station at Shadwell of the old Shadwell station platform area. Part of the westbound platform still exists, seen here with the westbound DLR track curving around it. Platforms were only provided for the southernmost track, the 'slow' lines.
(photo: 2010)

Track level view.
(photo: 2007)


The station building in a dilapidated state. It dates from 1895.
(photo: 2007)