The location of Uxbridge High Street station.
Some period photos of the station are here: www.transportarchive.org.uk
(Oct 2006)
Looking south at the housing built on the route of the line. Northwards from this point, the line's route is preserved (for the time being) as a nature walk.

(Oct 2006)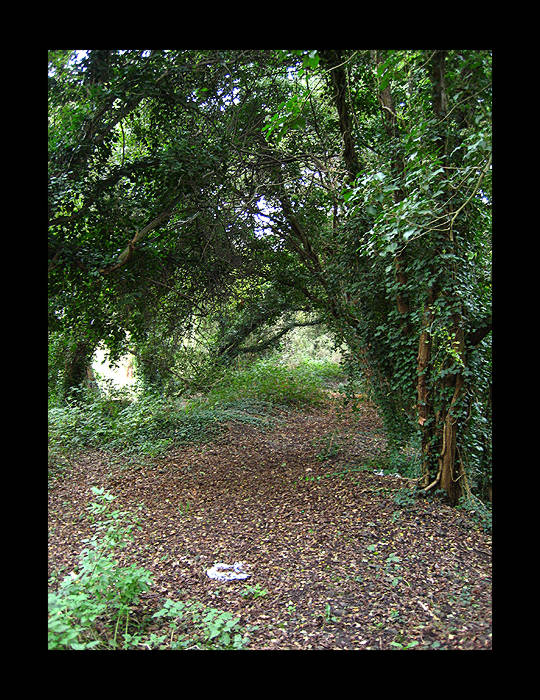 The track bed as part of the nature walk.
(Oct 2006)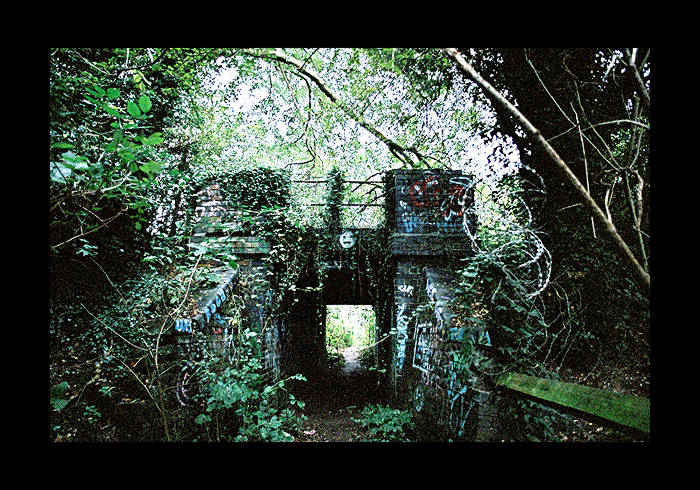 Footpath under the line.
(Oct 2006)
The trackbed as it passes beneath the A40. This view is looking south.
(Oct 2006)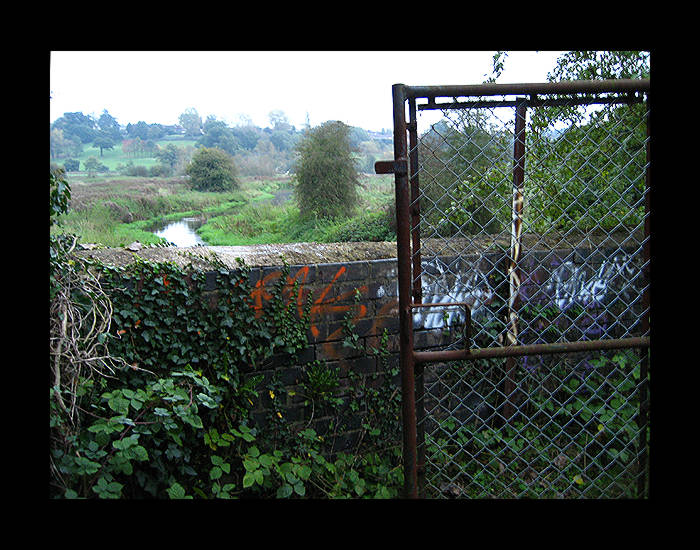 The line's rural setting is evident here.
(Oct 2006)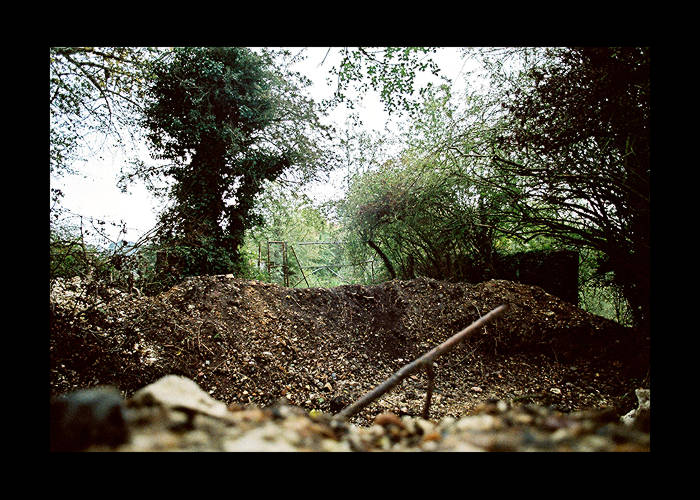 Just north of the above bridge, a huge crater exists in the route of the trackbed. Northwards from here, the line skirts the edges of the Uxbridge Golf Course and Denham County Park, before joining the main line at Denham.
(Oct 2006)