Looking north from the location of Uxbridge High Street station in 1966.
(Photo by Phil Reeks. © Phil Reeks)
Looking in a north, north-easterly direction at the arches of the station in the process of demolition. These arches are about a quarter of the way along the platform length. The platforms were built of wood and were mostly built on an embankment beyond the arches seen here. There were a further four arches to the south of this view (i.e. on the left of the photo) before reaching an iron bridge that covered the station building. The iron bridge used to extend southward across the road but was cut back in 1922, some seventeen years before closure.
The newer building seen behind the arches still exists and can be used as a marker today to identify the location of the station.
(Photo by Paul Matthews. © Paul Matthews)

The location of Uxbridge High Street station after its demolition.
(Photo courtesy of Google Maps - Sep 2012)
Looking south at Braybourne Close, built on the route of the line. Northwards from this point, the line's route is preserved (for the time being) as a nature walk.

(Oct 2006)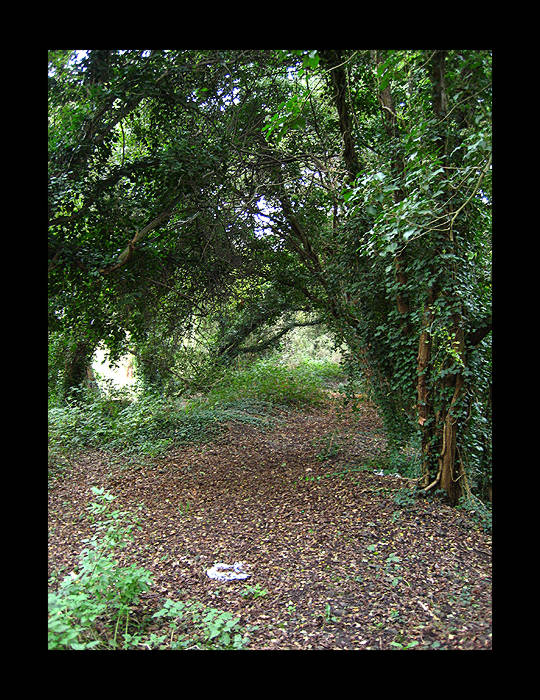 The track bed as part of the nature walk.
(Oct 2006)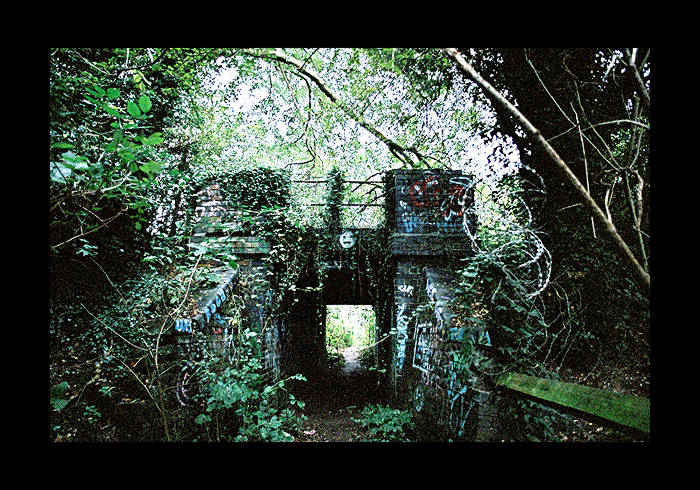 Footpath under the line.
(Oct 2006)
The trackbed as it passes beneath the A40. This view is looking south.
(Oct 2006)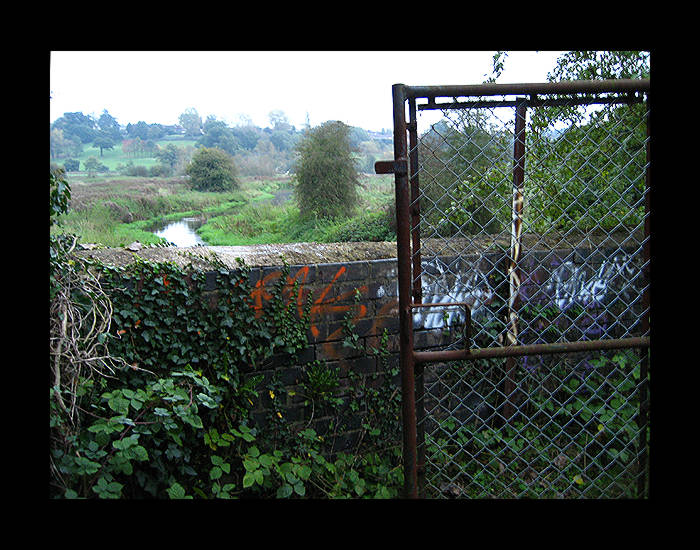 The line's rural setting is evident here.
(Oct 2006)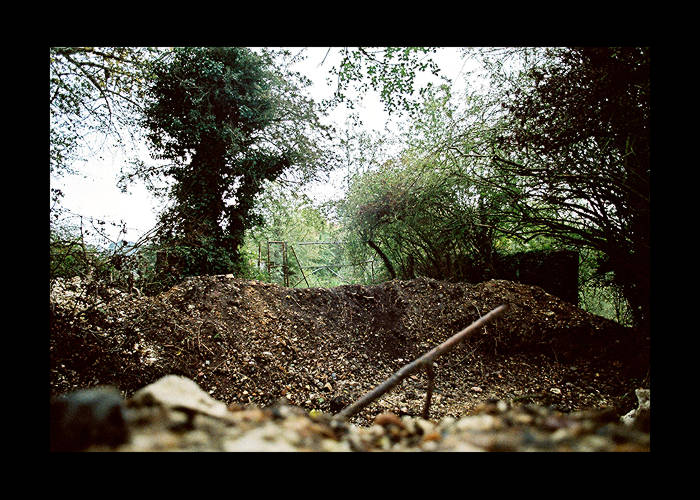 Just north of the above bridge, a huge crater exists in the route of the trackbed. Northwards from here, the line skirts the edges of the Uxbridge Golf Course and Denham County Park, before joining the main line at Denham.
(Oct 2006)