Proving perhaps that treasured old railway buildings can be successfully retained for new uses.
(Jun 2002)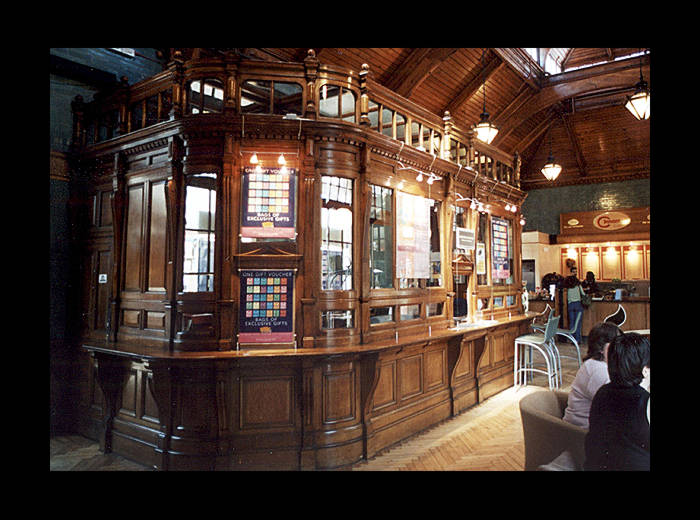 This looks too new and unblemished to be the original ticket office but Trevor Warner emailed to say that it is. Apparently the ticket office at St.Pancras, prior to the Channel Tunnel conversion works, was of a similar gothic style.
(Jun 2002)

The Ha! Ha! bar. The Ha! Ha! corporate website has this blurb about it:
"...Queen Victoria's grade 1 listed waiting room (which you'll find inside) has a dramatic new look with chocolate and fuchsia walls finished off with a gleaming chandelier. Her original toilet and hand basin have been glazed and are now a permanent focal point on display behind protective screens."
(Aug 2005)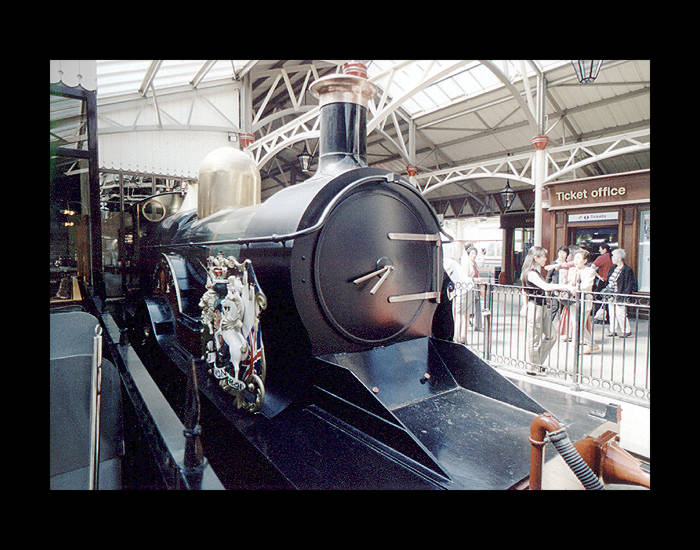 A nod to the station's past.
(Jun 2002)